Lifeline - Communication for home care
Is there a way to improve communication in home care between family and patients?
In my semester abroad at Loughborough University, I was asked to find a topic myself to work on it. As I was really interested in medical care, I talked with a social worker from a hospital, who gave me the idea to improve the communication system for home care. The project itself really challenged me in terms of user research, as it was a sensible topic and I was in a foreign country with no contacts. Especially proud and thankful am I about the close work with local people, especially the stroke club. Because of privacy concerns and the very sensitive topic I cannot provide pictures. Nevertheless the insights I received, helped me enourmously to develop my final concept.
Date: 2015
Type of project: Student project
Project time: 3 months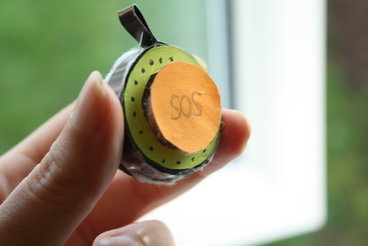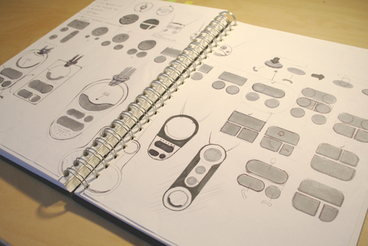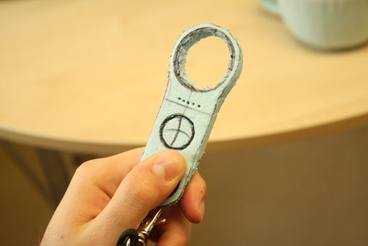 There is no difference between emergencies and everyday problems in conventional systems.
To research more about my target audience, I visited an elderly care home, to interview a nurse and look at their emergency system, talked with an emergency driver and visited a group of stroke patients over several weeks. I presented concepts and early prototypes to them, to receive feedback and improvement suggestions.
Inadequate communication in homecare between patients and their relatives is an immense problem. Conventional product systems are designed for emergency use only and lead to an enormous stress situation for caregivers, since no distinction is made between a serious emergency or an everyday problem.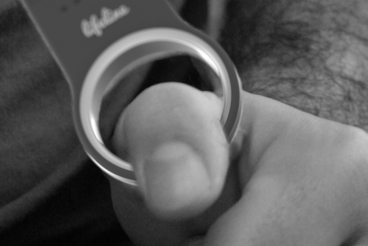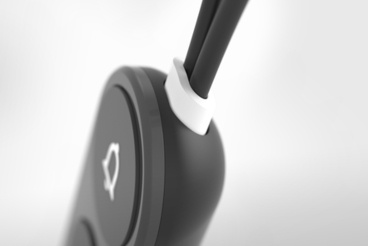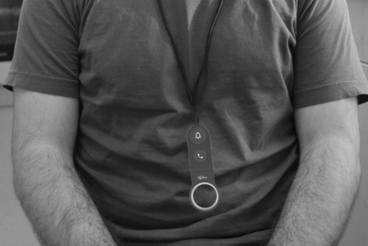 Lifeline is a portable communication system for patients cared for at home by their family. The system was developed in close cooperation with stakeholders. With physical separation, patients can call their relatives at any time. There are three ways to communicate: "Please come." (Ringing), "talking" (telephone) and "emergency" (ring). The interaction surfaces were consciously designed differently in size, feel and shape, so that they are recognized even in the case of visual impairment. The volume control is located on the side to make the caller louder or softer. Accidental pressing of the emergency button was remedied by the shape of a ring on which one pulls easily. The sent emergency call goes first to the caretaker and if not answered to the emergency call center. The built-in fall sensor also allows passive emergency calls.